David Shelton
Broker/Owner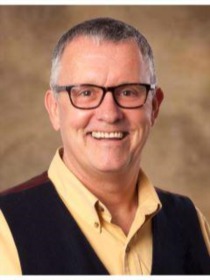 Testimonials
David was the best agent we have ever worked with in our years of buying and selling homes. He is kind, caring and incredibly knowledgeable about the area. He listens to you and helps you find a home that is your perfect fit!
Otis & Nada Priester Sioux Falls, left feedback 3 months ago
After a number of communications and phone calls, I realized that Mr. David Shelton is very ethical and I can fully trust him.
Hamid R. Hamidzadeh, Brentwood, TN, left feedback 8 months ago
David Shelton and staff made the sell of our property a truly exciting experience. From the preparations to get the most out of the property to the last paper signed, they guided me through each step, and I do and will be using them for future property endeavors. David's enthusiasm and optimism is contagious, he's a visionary and helped me to see the potential of the property which proved in the long run to get me a quick sale, a great profit, and a property I was proud of. I would recommend him to anyone looking to purchase, sell, invest or rent.
Jennifer Kim, investment properties in Sioux Falls, left feedback 8 months ago
More Testimonials