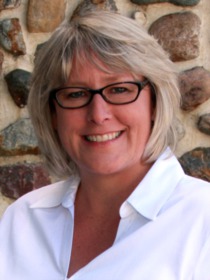 Welcome! Do you love house shopping as much as I do? Before getting started, let me introduce myself. 
My name is Holly Romanowski. I was born in Sioux Falls and grew up on the east side. I met my husband, Mike, while working together at Lewis Drug. I am an SDSU graduate from the Adveritisng program. I love kids and have two of my own. I have worked many different jobs and and had my own photography business-- but have finally found my passion in real estate.
Through the years we have purchased and improved homes and dabbled in rentals. For fun, we'd go to open houses. I really enjoy taking a run down house and turning it into a beautiful home. Our agent and friend, David Shelton, encouraged me to become a real estate agent. It's a perfect fit.
My philosphy is to do whatever it takes to get the job done. I want to do whatever I can to make your selling and buying process as hassle-free as possible. I will focus on your needs to help you reach your goals.
Now go ahead, take a look and feel free to contact me any time. I hope to hear from you soon! 
Testimonials
We had a number of challenges due our situation. We need to sell a house and buy a house. We had a number of complications and barely a month to get everything resolved. Holly was very helpful in both situations, close on both homes on time and helped us get the price we wanted on both homes.
Sang Kwon, Sioux Falls, left feedback 8 months ago
We have been of the impression that Holly is only interested in the goals of her clients. While I personally know many realtors and have worked with many in the past I am convinced I just want Holly in my corner for my real estate dealings. Thank you for your excellent work Holly! With a special needs family such as ours Holly was able to capture the hearts of our children by riding her unicycle for them not so much a display of her dexterity as it is an interest in showing them they matter. From one sales professional to another if you are reading this and are involved in oversight for Holly please know she belongs among your most valuable possessions!
Harold Willemstyn, Sanborn, IA, left feedback 9 months ago
Holly developed a marketing plan that resulted in our property being sold in one Day! Thank you Holly!
Neil Wollan, Sioux Falls SD, left feedback 11 months ago
More Testimonials