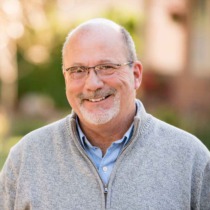 Before you look any further on my page, let me introduce myself.
My name is Michael Erb, but you can call me Mike. I have been married to my beautiful wife, Darla, for 38 years. We have two amazing adult kids and four grandkids.
I was born and raised in Sioux Falls. I've seen the trends and changing growth which had shaped Sioux Falls and made it an attractive place to live and raise a family. Not only have I followed the real-state market for the past 35 years, but I have managed a Sioux Falls trucking company as well as an event planning business. 
I have started two businesses from the bottom up. I attribute this success to persistence and ability to build trust with everyone I've worked with. As a full time agent, my goal is to aggressively go after a deal with a positive and caring attitude. I fully understand the importance of being detail-oriented, resourceful and listening to my clients. I want to advocate for you whether buying, selling or renting. I will work for you to get the fairest price, in the least amount of time!
I want to sell Sioux Falls 1 yard at a time, do you want to be apart of that yard?