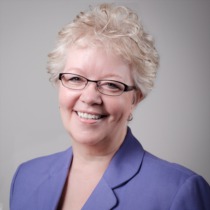 Hi there! Thanks for clicking on my page. Before you scroll down and begin looking at listings, let me give myself a little introduction!
My name is Pam Walton. Family is everything to me. I am a wife, a mother to three daughters and a grandmother to nine grandchildren. I understand the value of family and want to get your family into your next dream house.
I want you to be excited about the results. I do this by drawing from my own experience. I served as a director of a senior living facility and was the program coordinator for Senoir Companions. This allowed me to broaden my customer service background. I also have a good sense of what clients have come to expect. I've moved many times and have lived in many different styles of homes. I have first-hand knowledge in which I can direct you in!
I approach each transaction listening to clients, finding out what they want form me and then reassuring them that I will work hard with their interest at heart. I have answered the phone at 10:30pm, resonded to texts at 6am, and negotiated deals before midnight. I have even made myself available for snow removal!
Today's real estate transactoins require a deatil-oriented individual. It is important to stay organized and I take pride in the work I do, checking and rechecking to make sure that the "i's" are dotted and the "t's" are crossed. 
Testimonials
Pam was really great to work with and even had several "thank yous" at the end. Really great attention to detail. She even remembered my preferences after a break in our search. She made me feel welcome in my new home.
T Parker, Sioux Falls, left feedback 5 months ago
Pam did very well with open houses. Pam was very caring and let me know what was going on at all times. My family loved Pam and how she took care of me. she did very special things for me. I would highly recommend her. Thanks Pam
Betty Coulter Sioux Falls, left feedback 11 months ago
She is an agent that is very knowledgeable and easy to approach. She listens to the client and it is important to her to do what is in the best interest of the client. She is definitely a woman who believes in making it happen!
Ruth Schrag, left feedback on 11/21/2017
More Testimonials